Please contact us if you have any questions or if you would like to join the choir.
HarmonyChoir are willing to sing at events, in return for a donation to charity. If you would like to request that we sing at an event for you, please email contact@harmonychoir.com with the following information:
proposed event purpose
venue
date
the start and finish times that you would like us to sing.
We require all of the above information before we can advise you whether or not we would be available for your event.
For more information on how to book HarmonyChoir and how to look after us at your event please see this guide.
---
If you would like to join the choir, would like to request us to sing at an event or have a general query, please email:
contact@harmonychoir.com
---
If you have a query related to the website email:
webmaster@harmonychoir.com
---
If you need to contact our musical director, Ben Jones, please email: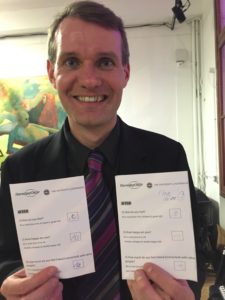 md@harmonychoir.com